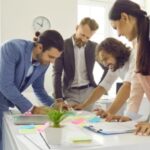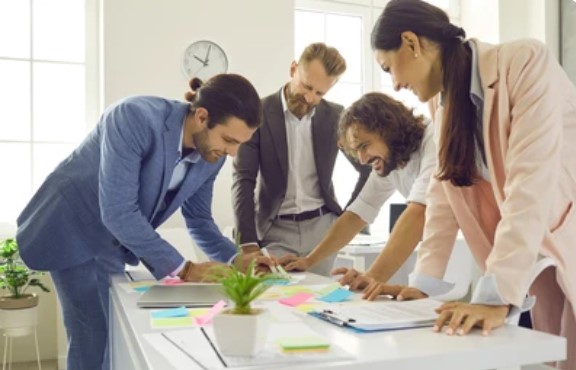 Our customer is one of Europe's leading industrial wagon rental companies. It builds and rents equipment for the transport of industrial products.
It operates in various sectors such as oil, chemicals, quarry products, cereals and steel products.
At the cutting edge of innovation, they are constantly seeking to improve the technical features and productivity of their equipment, as well as their easy handling. In this way, they meet, and sometimes even anticipate, the needs of demanding industrial customers.
In order to strengthen their existing teams in Europe, they are currently recruiting a:
Process Quality Coordinator (M/W/D) – Industrial Wagon business – Berlin
Quality Management System / Continuous Improvement
Working within the Safety & Performance department, your main mission will be to measure process compliance with internal procedures and to support the Process Owners in your geographical area. You will be in charge of coordinating compliance within your perimeter.
Missions:
Management of claims/ safety incidents:
Record claims and incidents with associated action plans
Support the local teams in the claim resolution and updating action plans
Follow-up of action plans (corrective and preventive measures) and regular reminders of mission compliance by the teams
Quality management system compliance (QMS):
Performs internal audits according to the planning
Checks the implementation of new procedures or changes in the processes to ensure they are understood by the team
Proposes controlling measures to ensure a proper monitoring on a daily basis and puts them in motion in coordination with the other Process Compliance Coordinators
Support to "Process Owners:
Support Process Owners in the preparation of requirements and external audits
Coordination with the Quality and Focus Improvement Manager when a process change is identified and requires evolution
For Process Owners in your geographical area, support in the process review exercise
As a Key Contact for local teams:
Support local teams in preparing for internal audits, as well as customer audits
Compilation of customer satisfaction assessments and follow-up of associated action plans
For procedures having an impact on local roles, with the support of the Process Owners, you ensure the distribution of Quality management system documentation (procedures, instructions, etc.)
To ensure that procedures are fully understood by local teams, you will be required to provide translated versions.
Associated activities:
Identify improvement opportunities and monitor the associated actions and deployment plan with the Process Owners via the Quality and Continuous Improvement Manager
Promote sustainable collaboration with in-house teams by acting as a support and referent within its scope and sharing best practices
Support in-house training by making contributions
Be able to make proposals for the internal audit plan
Support the creation of tools to measure process compliance
In charge of formalizing specific documentation related to Proximity roles
Support supplier audits where necessary
Support the "Process Owners" when an evolution is made to the internal ERP to ensure that all impacts have been taken into account; check interfaces and interactions with all "Process Owners"
Your profile: 
Ideally, you are an engineer (Quality, Focus Improvement, Methods, etc.) with initial successful experience, preferably in industry
Native German speaker with fluent business English
Or you are already working in the rail sector (Quality, Continuous Improvement, Technical, or other) and would like to join the teams of a major leasing company
You are versatile, organized and rigorous
You have:
Excellent knowledge of standards: ISO 9001, ECM ideally, and internal documentation (procedures, instructions, forms, etc.)
A good command of Lean 6 Sigma (minimum yellow belt)
Audit skills
Good command of the Office pack (Word, Excel, Powerpoint, Outlook)
A keen sense of deadlines and safety regulations
A spirit of initiative, a willingness to listen and make suggestions
Ability to work as part of a team and share your "know-how"
A strong capacity for adaptation and agility